Representing Clients With
Various Driving Offences
Speeding, Careless Driving, Stunt Driving, Racing...
Redline provides some of the most effective defence representation available in Ontario – period. Speeding, Stunt Driving, Racing, Careless Driving Accidents, Fail to Remain at the Scene of an Accident, Operate Motor Vehicle Without Insurance and Drive While Under Suspension are common charges with serious consequences for the driver who is unfortunate enough to be convicted. However, Redline is the best-reviewed paralegal firm on the web – and we offer a free consultation.
Call us now to discuss the charges you are facing, the potential penalties and the defence strategy that will work best for you.
Redline is Ontario's premier paralegal firm for contested Highway Traffic Act matters.
Advanced Traffic Ticket Defence Strategies
Call us for representation at (416) 534-0111; we specialize in motor vehicle collisions, technical trials and other complex cases. No case is too big or small. And don't forget, the planning process starts well prior to the court appearance so if you have been charged with a motor vehicle related offence, Contact us for a free consultation.
Careless Driving Ontario – Commentary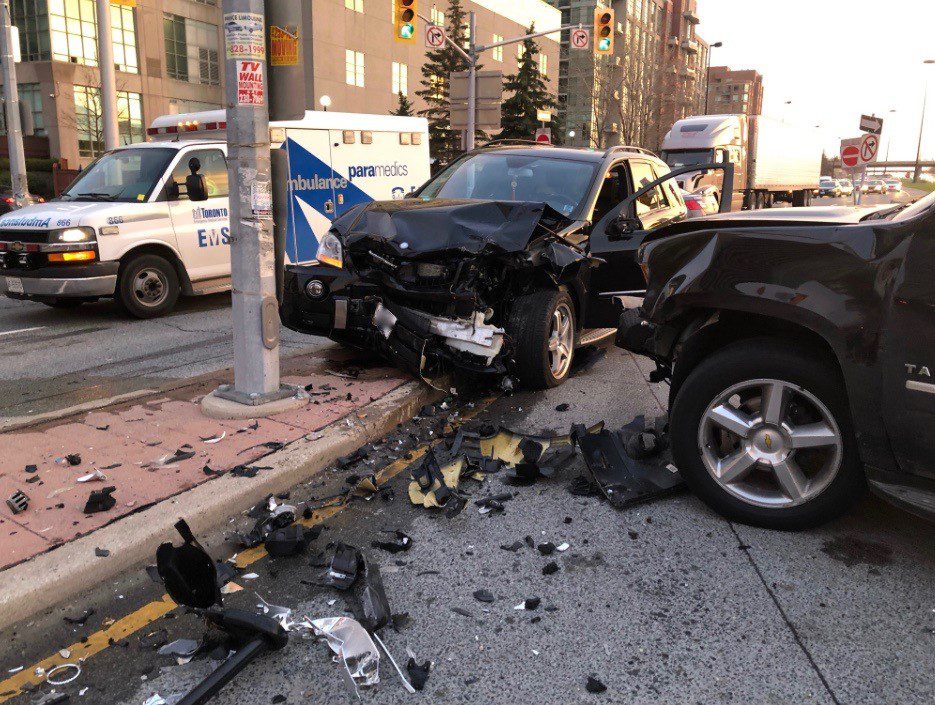 A cautionary note from Redline to those facing a Careless Driving charge in Ontario: There is a troubling but long-standing practice in Ontario to 'over-charge' where the police officer is unsure of the driver's wrongful act. For instance, where a car accident investigation points to the driver making an unsafe lane change, or perhaps running a red light, the police officer may instead lay the far more serious charge of Careless Driving. (Careless Driving can lead to a six-month jail term and a two year drivers' license suspension)
The reasons for this vary, but generally speaking the broad circumstances that are caught by the Careless Driving definition allow it to be laid even where a more appropriate charge exists in the Highway Traffic Act.
The result is that many defendants who decide to fight the Careless Driving allegation end up pleading guilty to the lesser offence that should have been laid in the first place. The predicament causes the driver to forgo his right to challenge the case. And it's not just unrepresented defendants that are caught in this trap... Let Redline navigate these legal waters for you.
We see this all the time in the courts! Being convicted of any offence arising from a motor vehicle collision can have a compounding effect on your insurability and civil liability. We specialize in Careless Driving litigation – Call us first!
It is a common mistake to conclude that because the circumstances that may amount to Careless Driving are broad, that the legal definition of Careless Driving is also broad. This is untrue. The legal definition of Careless Driving sets out a precise description of conduct that will attract a conviction when applying the legal test for Careless Driving.
Charged with Careless Driving in Toronto, Brampton, Mississauga, Richmond Hill, Newmarket or in the GTA? Call us first!
Speeding Tickets in Ontario
A cautionary note from Redline to those fighting a Speeding Ticket in Ontario: The major police forces in Ontario, including Brampton/Mississauga (Peel Region) and Toronto use Laser and Radar speed measuring devices in issuing most Speeding tickets. The highly technical nature of these Speeding trials requires a thorough understanding of the devices used and the corresponding Ontario Speeding precedents. Any Speeding conviction – whether there are Demerit Points involved or not – may affect your insurance premiums.
Speeding is by far the most frequently laid moving violation in Ontario. Speeding is also the most frequently contested moving violation in Ontario. Defending a Speeding ticket presents itself as a significant challenge when the speed is obtained with the use of a technical device such as a Radar Gun or Laser Unit. The success of such challenges is linked directly to the technical understanding and skill-set that your representative possesses. At Redline, Speeding is one of our specialties so Call us first!
Charged with Speeding in Toronto, Brampton, Mississauga, Richmond Hill, Newmarket or in the GTA? Call us first!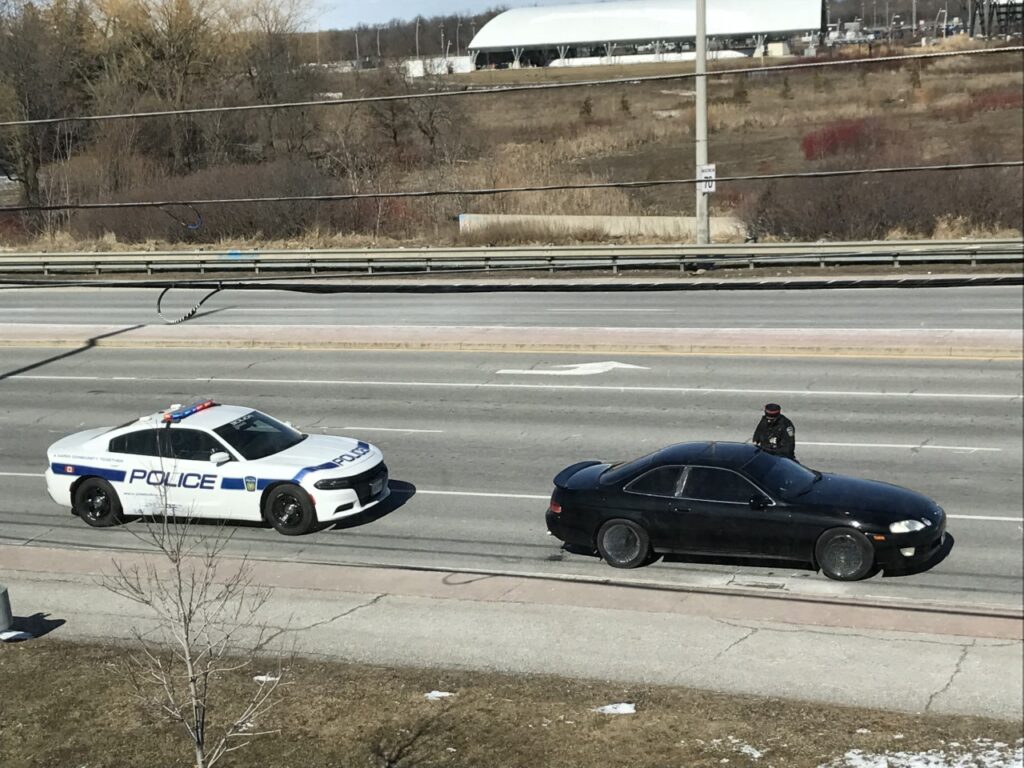 If you are reading this, you may have been charged under Ontario's dubious Stunt Driving or Racing law and suffered the indignity of having your drivers' license and motor vehicle seized at the side of the road – well before being found guilty of anything in a court of law. The Constitutionality of Ontario's Stunt Driving / Racing laws was considered by the Ontario Court of Appeal but notably, the road side suspension and vehicle impoundment provisions were not considered in the analysis.
We hear unending stories of people and their children hundreds of miles from home being left to fend for themselves in a remote Tim Horton's donut shop. Or being left by the police to negotiate transport with an unknown tow truck driver of questionable ilk to the nearest bus station.
Stunt Driving in Ontario is an offence created by the Ontario Highway Traffic Act. It is a quasi-criminal offence that is caught by the protections afforded by the Canadian Charter of Rights and Freedoms. Section 7 of the Charter protects, among other things, the 'security of the person' of Canadian citizens. That is, the right protects against significant government-inflicted harm or stress to the mental state of the individual.
Being stranded by your government in the midst of nowhere certainly meets that test, in our view. Nonetheless, the Ontario Court of Appeal specifically excluded suspension and seizure provisions of the Stunt Driving / Racing law from their analysis in R. v. Raham. Indeed, at paragraph 11 of the decision the court indicates "The respondent was required to surrender her license at the scene and her vehicle was impounded. The validity of these sanctions is not in issue in this case."
At Redline, we fight Stunt Driving charges regularly. Charged with Stunt Driving in Toronto, Brampton, Mississauga, Richmond Hill, Newmarket or in the GTA? Call us first!